How-To:
Typographic
Exploration
NC State Gallery
Inconsolata
(2019)

What if future design practices demand a universal design language? How might this change the role and functionality of letterforms and typography?

Universal language defined.
+ Globalization → human-centric
+ Multi-species / Biocentrism → nature-centric
+ Accessibility → all senses
+ Unified → visual unity
+ Adaptable → evolve overtime
+ Omnipresent → applied to physical & digital
+ Extraterrestrial → beyond earth


---
AIGA: Head,
Heart, and Hand
Toledo, OH
(2013)
As a member of AIGA Toledo, I collaborated with a group of designers on a project titled, Head, Heart, and Hand. Each participant was given a puzzle piece, a specific question, and set of directions from which to design from. I received a segment of the head, which represented strategy, and was asked to think about my first creative memory. With these constraints in mind, I chose to illustrate how the dreams of my childhood directly influenced my creativity into adulthood.

Team. Matt Rowland, Ashley Lawson, Erin Kosier, Melanie Giveins, Ben Morales, Michelle Henry, Nichole Heisler, Jenn Stucker, Amy Fidler, Jacob Parr, & Jenelle Koles


---
---
Futurespective Residency
The Maine College of Art Gallery
(2019)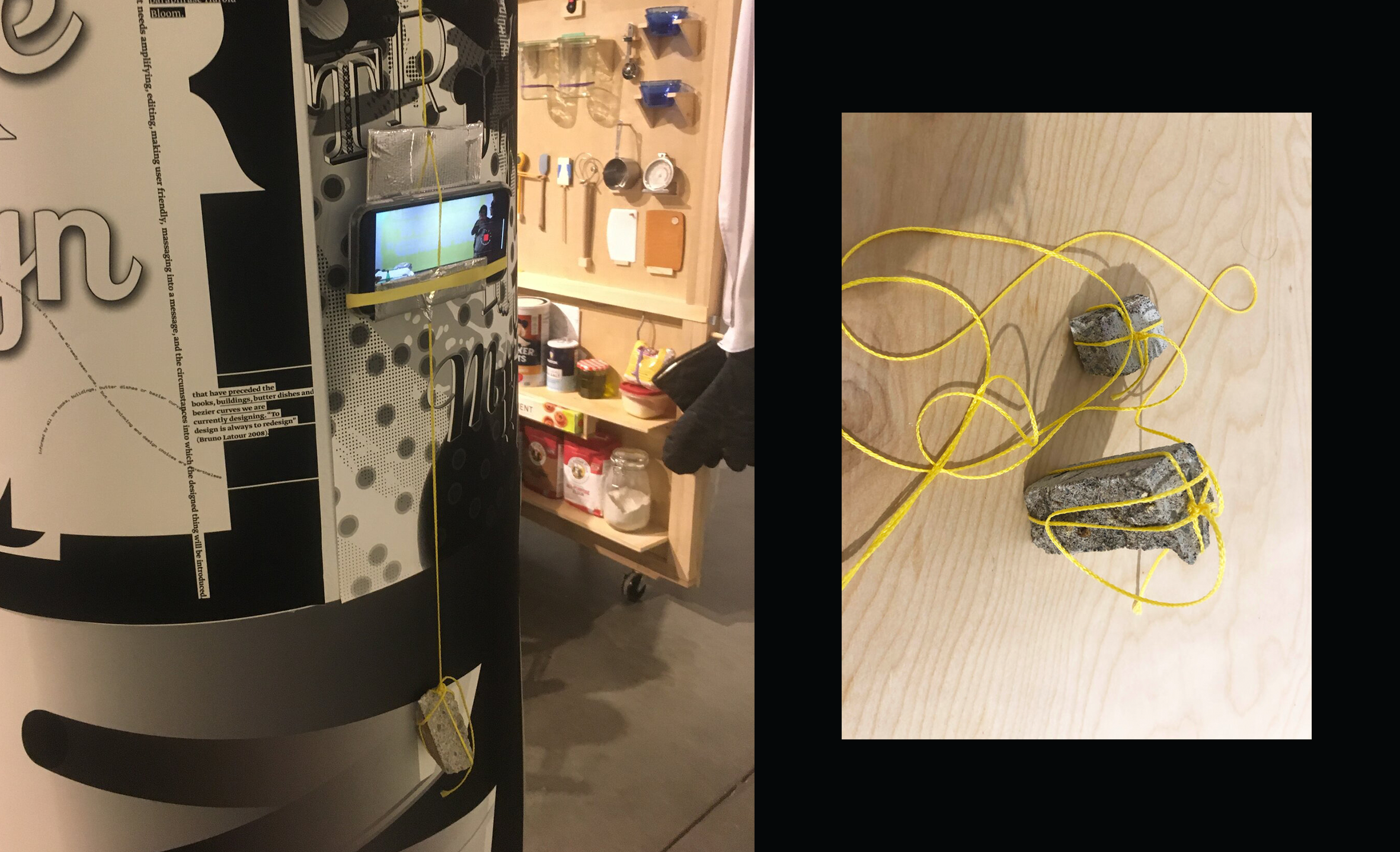 During the futurespective and improvisational focused in-residence, we sent prompts and records of our experience in the gallery back to graphic design students in the Raleigh classroom. We called these "calls". We experimented with mapping, scanning, and recording methods to connect these two spaces. On our final day we captured and compiled these "calls" into one printed "how-to" guide to exhibit in the gallery.


---
ALIGNED BGSUGD
Alumni Show
Willard Wankelman
Gallery, Bowling Green State University
(2021)
The BGSU Graphic Design Program celebrates 40+ years of graphic design at Bowling Green State University! The exhibition showcases the amazing alumni and their work. ALIGNED is a way to highlight all the accomplishments of the alumni from the design program and to celebrate how far the program has come. ALIGNED opened October 1, 2021, in the BGSU Willard Wankelman Gallery and ran until November 7, 2021.
Participants.
Thomas Gilmore, Micah Lindenberger Makenzie Wheat, Emily Glenn, Amanda Booher, Brian G. Sooy, Victoria Nuss, Amy Fidler, Eric Pothast, Paige Draheim, Ashley Vetter, Cessna Manalili, Nicole Fansler, Lindsy Buser, Tom Szorady, Caroline Ellingboe Shields, Michael Gump Jr., Benjie Wilhelm, Marissa Sehmann, Steve Weigman, Vanessa Flory, DaJaniere Rice, Brooke Kranz, Garret Bodette, Nicole Edelbrock, Ryan Roche, Emerald Batty, Allison Brenner, Mark Murphy, Cory Binau, Jenn Stucker, Ivy Beaver, Becky Murry, Sarah Steinke, Chelsea Irons, Jessie Walton, Myles Stanley, Emily Frazier, Julie Pardee, Lila Marty, Zach Minnich, Jeremy Thomas, Christopher Hatfield, Dustin Hostetler, Alexander Christian, Rachel Court, Michael Paulus, Jacob Parr, Kara Smarsh, Zachary Kraner, Angie Baker, Mallory Roynon, Lindsay Ann West, Ivan Wesley, Elaine Korenich, Amy Kletz, Brady Gibson, Keith Konya, Alaina Hanson, Michelle Renee Hoch, Elsa Vos.
---
1
Event <
https://www.bgsu.edu/arts-and-sciences/school-of-art/galleries/past-exhibitions1/fall-2021/ALIGNED.html
>
2
Catalog <
https://drive.google.com/file/d/1jYjvXBB5U20BhRhagN2U-h4Mp2vmUMhG/view?usp=sharing
>