The Cube (Machine Learning)
Freight Text Pro
Halyard Text
(2020)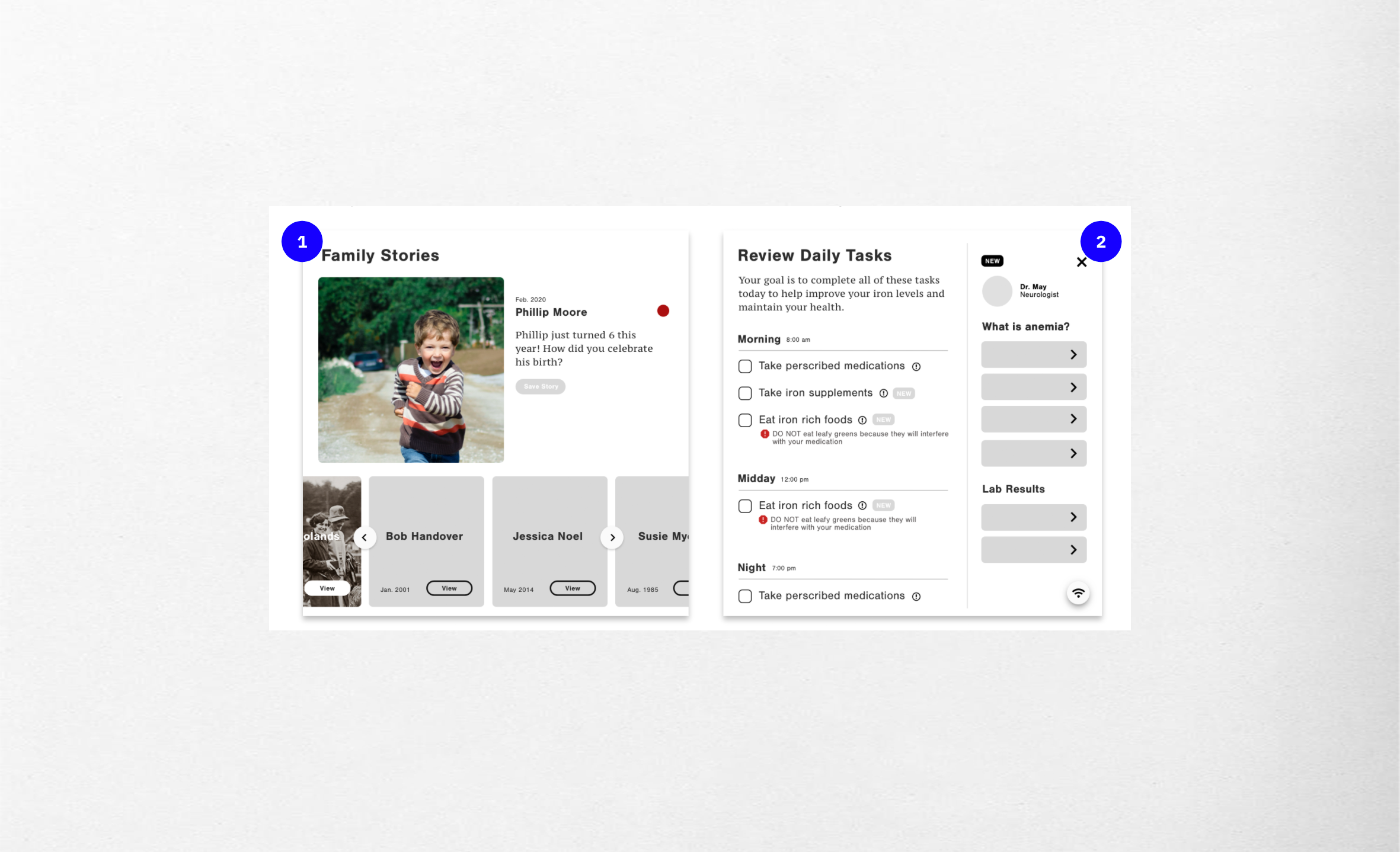 A collaboration with IBM Watson Health to innovate AI-supported healthcare solutions using medical information with the goal of improving patient treatment. The question posed to us was: How might a design harness machine learning to enable a patient to understand and act upon their own healthcare data? To answer this question, we chose to focus our design intervention within the dementia and caregiving space.
A key part to the delivery of medical information is the feeling of trust between the patient and professional caregiver. Unfortunately, dementia patients have a challenging time building this trust. For these patients, short-term memory loss and compromised social abilities are common symptoms that affect daily functioning and social interaction.

Through interviews with professional and primary caregivers along with secondary academic research, we discovered two potential strategies that could develop connections between patients and their caregivers while improving the delivery and retention of their medical information. The solution was to design a 3D storytelling device that supplies the caregiver with individualized and machine learning curated content to help patients tap into grounding, long-term memories while simultaneously exercising spatial cognitive response skills.